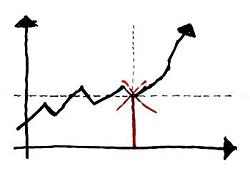 Unless you'd decided to live a life of solitude during 2010, you've no doubt heard that ebooks and ebook readers, both dedicated eReaders and multi-purpose devices, are hot topics.
At present the ebook market can still be considered a niche sector, but revenues in 2010 show that healthy amounts of money can be made and predictions for the coming years mean that it's a sector no one will be able to ignore.
The Value and Growth of ebooks
Finding ebook revenues for Europe turns out to be quite a difficult task, so we'll have to rely heavily on those from the U.S., which even though they are not complete, current estimates put ebooks at 9.5% of adult trade sales in 2010.
A report from Forrester Research, Inc. (Read the full Forester research blog post back in November put sales revenue to around $966 million dollars for 2010, but expects this to grow to $3 billion by 2015. Although still low compared to the $15 billion generated from consumer books, it is still a substantial amount.
There are caveats (Mike Shatzkin's thoughts on the Forester results) to these numbers, meaning they are likely to be well under estimate, and with others are predicting ebooks will be worth 50% of the book market (Futurebook reporting on Victoria Barnsley's prediction) (varying from 3 to 5 years), this means no publisher can sit back and ignore the impact that ebooks are having.
eReaders and Mobile Tablets
Dedicated eReaders have also seen a huge growth over the last year, with the Kindle, Nook and Sony Reader generally being considered the most popular. Yet it has been Apple's iPad that launched the current multi-purpose tablet craze and it's probably these tablets (due to their larger screen sizes) that will drive up the sales of ebooks. I also see tablets being particularly strong in the non-trade sectors; professional and textbooks as well as digital magazines.
The sales of eReaders hit 6.6 million in 2010 (Computer Weekly: Worldwide eReader sales in 2010) and ABI Research expects them to reach 30 million by 2012, with 2013 being the year that they really "catch fire" (ABI Research: 2013 Will See eBook Reader Markets Catch Fire). Considering that the iPad has sold twice as many units as predicted (TechCrunch: Nobody Predicted the iPad's Growth), it'll be interesting to see if those numbers don't fall by the end of 2011.
With so many eReaders, tablets and smartphones out in the world the demand for digital content will grow and within that content, ebooks is certain play a big part.
Sales of ebooks and eReaders in Europe are well behind that of the U.S. but with recent news that ebooks are starting to make an impact in the UK and Germany (Publishing Perspectives: Sales bode well for German ebook market), Europe is certainly catching up and the next couple of years is going to be a very interesting indeed.