The Waterstones Apple App is not an eReader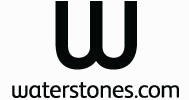 A little while ago I'd heard on the grapevine (I forget where now) that Waterstones, the UK's biggest bookseller, was going to release their own Apple App.
This wouldn't be the first time Waterstones would be breaking new ground as they were also the first UK store to start selling the Sony Reader and eBooks in the EPUB format. Pretty cool, even if at the time the selection consisted of just a few thousand titles—this has now grown to more than 30,000 eBooks.
A recent stroll through the app store and I was pleasantly surprised to find it now available (UK only), even if there wasn't an iPad version available yet (iPhone/Touch only).
The opening screen is pleasant enough, which consist of an image ribbon of Waterstones' own picks along with some links for Bestsellers, Top 50 pre-orders, New Releases and Genres. I only had a very quick look around before logging in to My Account so I could download one of my book purchases and check out the eReader.
This is when I started to get a little puzzled; I couldn't see my previous eBook purchases.
After a little look around it dawned on me that this new app was not actually an eReader; it's only useful for purchasing paper titles and locating stores around the UK. I found this very puzzling indeed.
I wanted to find out why they would release a non-eReading Apple App, so I went back to their site and found this small print at the bottom of the webpage.
"We will also be rolling out separate Apps for eBook downloads and tailored to other mobile devices in the near future, so watch this space for further updates."
If they were planning to release an eReader app, would it not have made sense to combine book purchasing and the eReader in to just one app release?
I feel Waterstones have missed a trick here as the extra publicity they could have created from the release an Apple App will have been lost once everyone sees that they can't buy and read eBooks.
On a positive note, it seems Waterstones are going to release an eReader, which would also make them the first UK seller to do so and that is certainly a positive move for the UK.